Open Call
Front Street's 4th annual juried group show
Theme:

BLUE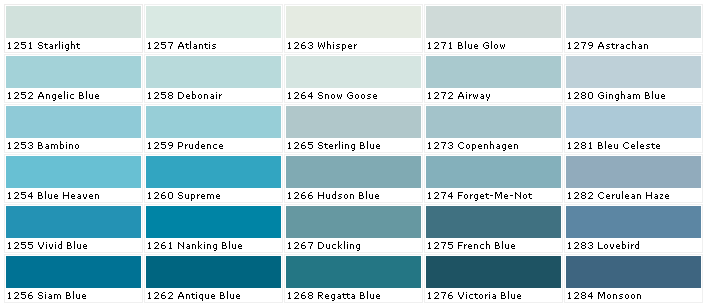 Worldwide blue is our favorite color. It evokes serenity, spirituality, infinity. Lay on your back and look up at heaven. The 5th chakra: the throat, voice and self-expression. Deep blues: singing, listening. Sea and shadow. Blue symbolizes the Virgin Mary. Krishna has blue skin. Fifty-three percent of the world's flags have blue: the color most commonly used in corporate identity. Miles Davis was kind of blue. What kind of blue are you?

Deadline for submissions: Monday September 28

DETAILS
---
art classes

@ front street
location
contact
about front street gallery
give me an
hours:
Thursday &
Friday 11-3
Saturday & Sunday 10-2
call or email for appt. anytime
contact: info [at] frontstreetgallery.org
917 880 5307

21 Front St. Patterson NY 12563
---
previously:
Summer Invitational:

"Transparency & Transformation" Showcasing Winners of the Gallery's 3rd Annual Juried Show
Heather Lenz & Mary Ann Glass
---
the
RED
show
11 artists from Long Island City and beyond take the train to Patterson.


Front Street's Third Annual Juried Group Show: Reflection.
Reflection is an essential process of light and surfaces. It is also the process of self-recognition. Narcissus, the first narcissist, looked into a pool and fell in love with his own image, which he took to be another. We still have pools, and we also have mirrors and phones and various new pools of light to stare into, and we're not necessarily any better at recognizing ourselves. We think that these shows are projections from out there, but it's we who are projecting: all the terrible things we see, and also all the beauty.
Like ripples in water, all technology has its own bent. Reflected images are altered by the surface, refracted and reversed, familiar and opposite at the same time. By mirror-images we know ourselves. Art work gives us awareness of the process, and allows us to share.

---
---
---
---
The FLOW Show


Liliana Washburn

Wings of Wisdom


-----------------------------------------------
In the Stillness of Trees
a group exhibition of nature

---
Nature's Camouflage




#trainwindow

- new photography by Lisa M. Kelsey


#trainwindow online gallery + store

Life Forms: the artwork of Roberta Dixon and Millie Falcaro
winners of Front Street's second annual juried show

Front Street's Annual Juried show "Nature/Culture"
May 11-June 16

Roberta Dixon: "Anemone's Dream"; Eli Horowitz: "Sunflower #26



Jeanette Rodriguez: Windows of My Soul


Jeanette Rodriguez: "Lost Souls" - Alcohol inks on yupo paper. March 16-April 21





ARTEAST

at Front Street:



the winners of Front Street's first juried exhibition "HOME"


Shade & Surface: the art of Lewis Folden and Dan van Benthuysen





Linda Puiatti: Summer Light
exhibition runs through October 28



with
Jeremy Wolff: Pages from The Flower Book


A Gallery of Openings

previously at front street:

Linda Puiatti
Michael Garland
Crista Pisano
Norman McGrath
Tarryl Gabel
Julie Hopkins
Bob Dylan Family Music Night




support front street gallery

hours:

Wednesday-

Friday 11-3

Saturday & Sunday 10-2

more or less


call or email for appt. anytime

info@frontstreetgallery.org

917 880 5307

Front Street Gallery, LLC
21 Front St. Patterson NY 12563

Kid Friendly Since 2010





front street gallery patterson new york patterson ny art gallery listings art classes art galleries

dutchess art gallery putnam art gallery hudson valley harlem valley